Here are some books which Dada has written.
The Wisdom of Yoga
Would you like to know about the history of yoga and would you like a simple introduction to yoga philosophy and practice? If so then you will find The Wisdom of Yoga to be an invaluable guide. Dada also looks at holistic solutions to the problems that disturb the harmony and peace on our planet.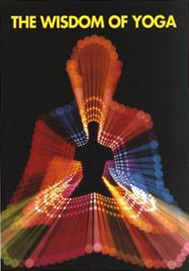 Chapters of the book are as follows:
Tantra: the Science of Liberation

Ashtanga Yoga: Eight Steps to Perfection
The Layers of the Mind
Life, Death and Reincarnation
The Cosmic Cycle (Yoga Cosmology and Theory of Creation)The Cosmic Cycle (Yoga Cosmology and Theory of Creation)
The Future of Civilization
Neo-Humanism – Love for all beings
PROUT – a new socio-economic theory fora new era
 This is an e-book in PDF format and you can buy it with a secure online connection paying by credit card or Paypal. The ebook costs $3.50 and all proceeds support the Albanian Sunrise School, the charity in Albania that Dada personally directs.
---
Yoga Weight Loss Secrets
If you have been trying to lose weight unsuccessfully, then this e-book may be what you are looking for. Dada offers a simple yoga and meditation program that is combined with easy-to-follow tips for eating, exercise and general health.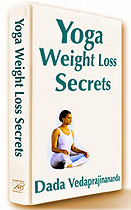 Click here for more information about this book.
---
Start Meditation, Stop Smoking
Smoking is a major hazard to health. If you are a smoker you don't need another lecture or some more scary information about what is going to happen to you if you continue smoking.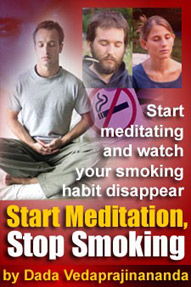 However, you may need a method to quit smoking. Dada took his years of experience in teaching yoga and meditation and put it in an ebook that aims at helping smokers to get established in meditation and thus acquire the mental and physical strength that they need to kick the smoking habit once and for all.
Click here for more information about Start Meditation, Stop Smoking.