Dada Veda is a yoga monk, meditation instructor, singer-songwriter and social activist all rolled up in one orange robe. This is his official website and it contains articles and books on meditation and spirituality, as well as news about workshops, lectures and related activities.
If you are interested in folk music that is informed by spiritual and social consciousness, then press the music link and explore the songs which Dada has written over the past ten years.
Social justice is one of Dada's chief interests and it is evident not only in the lyrics of many of his songs but in his essays and lectures on important social issues. You can read about his views in the articles section and watch and listen to some of his talks in the video section.
If you would like Dada to present a program in your area or if you have any questions, use the handy contact form
Dada's memoir is here!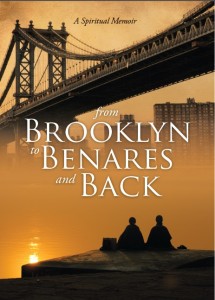 This new memoir takes you on a journey around the world with Dada.  Find out how he found his spiritual path and how he was transformed by his meeting with his spiritual teacher Shrii Shrii Anandamurti.
Click the link to learn more about the book and order an autographed copy
 "No More Blood, No More Tears" has been entered in the Songs for Peace Contest.